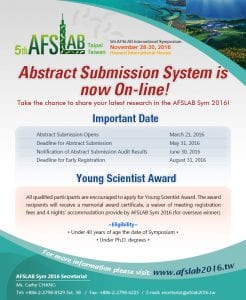 Dear Friends and Colleagues, Greetings from the AFSLAB Sym 2016, Taiwan! On behalf of the AFSLAB Sym 2016 Organizing Committee, we would like to make an announcement that AFSLAB Sym ...
Baca Selengkapnya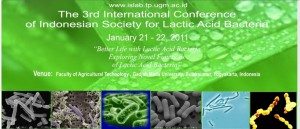 Biotechnology of Lactic Acid Bacteria and Their Role in Food Industry International Seminar Biotechnology for Enhancement the Tropical Biodiversity Bandung Indonesia. October 18-20, 2010 download presentation : Biotechnology of Lactic ...
Baca Selengkapnya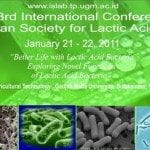 Lactic acid bacteria are generally defined as a cluster of lactic acid-producing, low %G+C, non-spore-forming, Gram positive rods and cocci that share many biochemical, physiological, and genetic properties.  According to ...
Baca Selengkapnya